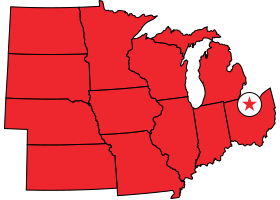 Serving Our Clients In The Midwest.
For over 15 years, our group of companies has been helping energy, corporate and retail businesses in the Midwest keep their projects safe, on time and on budget.
We've grown from one person with one small truck, to a full-time staff of 50, operating as one of the larger privately owned snow and ice management companies in Northern Ohio, with a massive fleet of equipment.
If you need a professional company for a project or a service that can be held to the highest safety standards with even higher quality, choose Holcomb. We get it done!
We are integrating online accounts into our customer experience. As a Holcomb customer, you'll soon receive an online account that will keep you continuously updated and informed on your property's status and condition. Whether you're down the street or across the ocean, see your site status in real-time, view invoicing history and much more.